Idag ska jag ta bussen in till Ludvika för ett möte på Arbetsförmedlingen. Jag ska träffa min handledare Siv. Vi ska gå igenom de jobb jag sökt och sen får vi se vad hon mer har tänkt sig. Hoppas det ska gå bra. Alltid lite oroligt när man ska dit, vet inte vad de ska komma med. Typ, "du måste söka ett jobb uppe i Kiruna" eller nåt. Inget jag har vidare lust med förstås. men man förväntas ju egentligen att söka arbete i hela Sverige.
Efter mötet ska jag gå upp till Åhléns för lite småinköp. Sedan tänkte jag ta bussen hem för att göra helg. Jag är så trött, det har varit en lång vecka tycker jag. Jobbat en hel del, och några kvällar också. Men det är så roligt samtidigt. Igår var det 17 st som tentade, så det var riktigt kul med så många. Den sista gick 17.45, så det blev ganska sent hem, vi var lata och köpte med oss en sallad hem från Ica. Gillar när man får plocka i det man själv vill ha.
Längtar efter att få komma hem och göra helg. Äntligen fredag!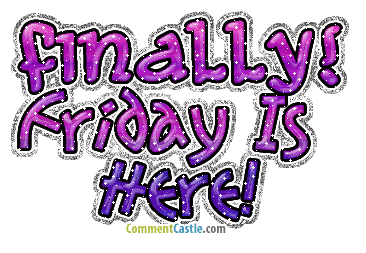 Today I'm going in by bus to a town called Ludvika for a meeting with the Unemployement service. I'm going to meet a woman called Siv that works there, we are going to talk about the jobs that I've applied for. I hope it will go well. Always a bit nervous.
After the meeting I will go to a store to buy a few things and then I will take the bus home again. I've worked pretty much this week so I'm a bit tired and I'm glad it's weekend now. I can't wait to get home and to feel the weekend spirit! :-)
Have a great day!